Once your vehicle is included in a recall because of a defective airbag, you can take it to a dealership and have it fixed for free. It does not have to be the dealership where you purchased the vehicle, just a dealer that sells your brand of car (for instance, a Nissan dealership if you drive a Nissan).
Warranties do not matter when it comes to a recall. Even if your vehicle's warranty has expired, your defective airbag replacement is free.
At 37 million vehicles and counting, the Takata airbag recall is the biggest auto recall this country has ever seen. Every major auto manufacturer has multiple models affected by this recall, and according to some estimates, as many as one out of four car owners in America are driving around in vehicles equipped with defective Takata airbags.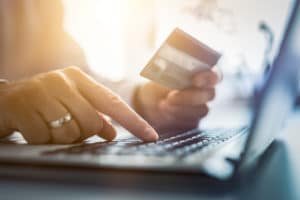 Find out who pays the bill when you take a vehicle with a defective and recalled Takata airbag in for repair.
What to Do if Your Airbag Is Recalled
This is a catastrophe waiting to happen. A defective airbag can injure you in more than one way. It can deploy with too much force, causing a head or neck injury. It can expel shrapnel as the metal canister inside explodes, sending little shards of metal flying through the interior of your car like projectiles. It can also deploy without warning and for no apparent reason, perhaps when you are driving on the interstate at 70 miles per hour, disorienting you and obstructing your vision field.
If your car is part of the Takata airbag recall, or any other airbag recall, you should get it fixed without delay. Some drivers are hesitant to have any car repairs done because they worry about cost. Fortunately, you do not have to pay for an airbag repair on your car — you can have your defective airbag fixed for free.
What About a Loaner or Rental Car?
Another common concern when taking a car in for a repair is how one will get around if the repair takes some time. The actual replacement process takes only a couple hours. But a few of our clients have reported wait times as long as three months for Takata airbag replacement parts to come into the shop. That is a long time to go without a car if you choose not to take the risk of a rupture.
First, you can often shorten the wait time by calling around and finding an independent, locally owned dealership. These places can obtain parts in days (or even a single day) that take big chain dealerships weeks or months.
If a big dealership is your only option, many of them provide loaners if your car repair is required by a recall. Honda, Toyota, Mazda, Nissan, and several other dealerships have approved loaners specifically for Takata recall customers.
Injured by a Defective Vehicle Component? Call Newsome Melton at 888-221-5316
The attorneys at Newsome Melton fight for the rights of clients injured by defective vehicles and other products. We can hold the manufacturer liable and help you get the compensation you deserve. Come to our office for a free case review and to meet our team. To set up an appointment, call 888-221-5316 today.